A managed service provider that takes full responsibility of your infrastructure.
PC Deployment
Whether you're a team of three or three hundred, we can deploy and manage a personalised IT solution for you. Our engineers are experts in PC hardware and Software, fully trained to implement, configure and manage your desktops or laptops. If you and your team require custom imaging with specific applications, utilities and tools, we can sort that too.
Windows provides powerful options for enterprise or commercial use. We are Windows experts with specialist certification from Microsoft, so no matter how complex your needs or requirements are, we know how to make it happen. We are skilled in the fast deployment of custom images, the administration of workstations, and the optimisation of IT strategies across companies of different sizes and needs.
We like all our clients to travel business class. Let us upgrade you today.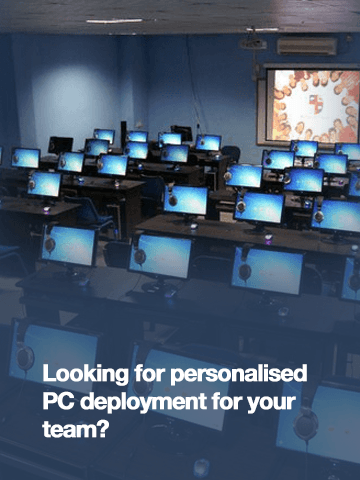 Server Deployment
A dedicated business server is a great option if you're supporting several users. A well-oiled, professionally created and centrally managed infrastructure is fundamental to collaboration, file and data sharing, backups, and security.
With our expertise covering features such as internally managed file systems, DNS, Server Virtualisation and Windows Anywhere Access. We will explain all the options and help you to make an informed, actionable decision based on the needs of your business. Most importantly, we want all our clients to benefit from the best possible technology available, and as accredited experts we are proud to say that there is no one more knowledgeable on the market today! Currently, we recommend Windows Server 2012 R2 (first release 2016). Get in touch to see what we can do for you.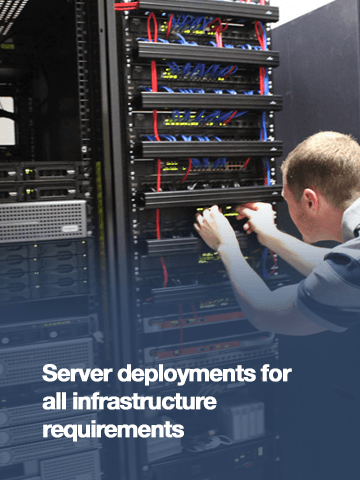 Network Security – Firewalls to Filtering
Protecting you, your users, and perhaps most importantly the clients who have trusted you with their information, is of utmost importance in building a reliable, reputable name for yourself. Securing your network can seem like a daunting task and it's sometimes difficult to know where to begin with firewalls, anti-viruses, anti-spam, and other defences. Whatever you do, do not put it off: the Independent AV-Test Institute registers over 390,000 new malicious programs every day, so you can be sure that one is bound to head your way sooner or later!
We have curated a bulletproof suite of security measures for a range of users and networks, to guarantee that you won't be caught short. Dell's business-grade TZ Series, Cisco Meraki, and ESET Endpoint Security all offer solutions for a variety of different users, from small businesses, to e-commerce, government networks, remote sites, and more. As some of the best options on the market today, each features a concrete combination of intrusion prevention, anti-malware, content filtering capabilities, and a range of other security control devices.
You can use INK-IT in a consultative capacity and we will help you choose the best connections and defences for your network usage. We can audit and make recommendations, as well as manage the proper implementation of any security tools.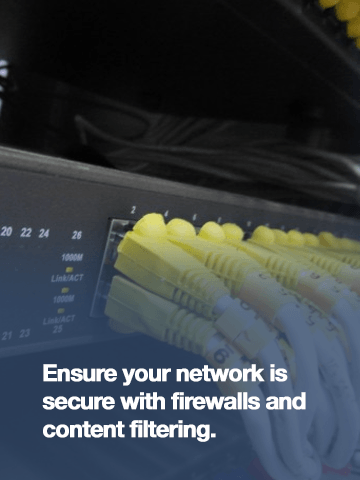 Call us to book your free site Survey
Location
Florentina Clothing Village,
Kosteas Cottage, Vale Road,
London, N4 1TD