Consulting
If you're looking to improve your computing skills, or just for some advice on the best-fit technology for you, we can help with that. We offer a full range of support for both office and home users who are looking to better their relationship with their PC. Our mission is to make life easier for you, whether you need assistance with your desktop, laptop, software, hardware, and everything in between.
We offer full support for the latest in Windows operating systems: Windows 10, Windows 8.1 and back to Windows 7. Whether your needs are personal or commercial, get in touch to find out what we can do to make every day that little bit simpler for you.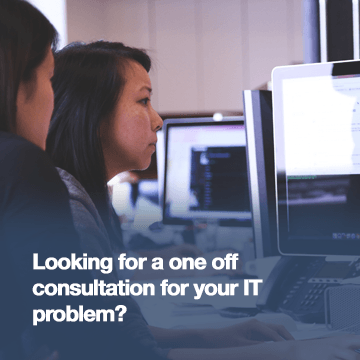 Managed Support
What would we do without computers? When it comes to modern business, the answer is 'not much'! Downtime affects your ability to do almost anything, which is why our managed support option is so popular with our clients. With this package, we can fix it before it goes wrong, offering proactive support in the form of updates and system maintenance.
We can be on hand every working day to make sure that everything in front of and behind the screen is ticking over as it should. We will act as a single point of contact for any queries, so you can call us when you need to or even invite us onsite for a day of IT Q&A.; No issue is too small or too large and there are no stupid questions – we've heard them all before, we promise.
With INK-IT on hand to solve your computer and networking queries quickly and professionally, you and your staff can get on with… well… everything else!
Network & Server Troubleshooting
As an alternative, we offer a simple network and server support service. If something is not working absolutely as is should, give us a call with a description of the problem and we will be available on a needs basis to sort it out for you. We are completely committed to managing a positive user experience, quick to react, and never leave a job unfinished. Whatever your support requirements or budget, we can help!
Call us to book your free site Survey
Location
Florentina Clothing Village,
Kosteas Cottage, Vale Road,
London, N4 1TD